Don't miss our biggest Members-Only event of the year. To properly showcase the work accomplished last year and the exciting trajectory from here, we've prepared an elegant affair in a reinvention of our traditional meetings in the past.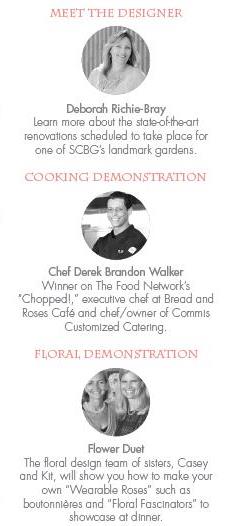 4:00 pm - Reception
6:00 pm - Meeting and Dinner
The reception will be held in the iconic Rose Garden with hors d'oeuvres, wine and demonstrations by Chef Derek Brandon Walker, 
Flower Duet
 and a Meet and Greet with Deborah Richie-Bray, designer of the new Rose Garden!
Tickets required for reception and dinner for $35.00 per person
Please RSVP by August 1st.
Please contact Guest Services for tickets - 
(310) 544-1948